ANNOUNCEMENTS
Group Announcements
GSR Forms
Below are online forms you can send to WAI and GSO for your A.A. group, district, or meetings:

GSR Mobile App
For a mobile app specifically for GSRs: click here.
State & Local Announcements
Sun Oct 10 6pm Bookie Exchange

A.A. Bookie exchange 6 pm Sunday, October 10, on Zoom. All bookies and anyone willing to take a treatment commitment are welcome and encouraged to attend.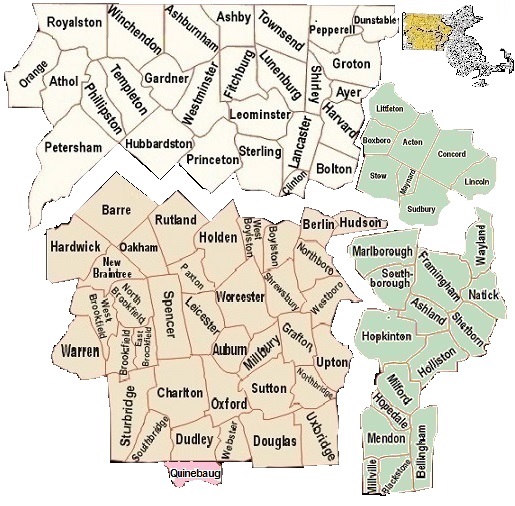 For bookies and interested AAs, hosted by Worcester Area Intergroup.
Thu Oct 7 District Meeting 7pm

District 26 will hold its monthly committee meeting Thursday October 7 at 7 pm. The meeting agenda and meeting minutes will be emailed to the confidential list or upon request (click here to send email).

Interested AAs and GSRs can attend in-person or via telephone or Zoom.

Zoom Users:
Meeting ID: 864 9984 2960
Password: 025337
Zoom Link: click here

Phone Users:
Call-in #: 646 558 8656
Conf. #: 864 9984 2960 #
Password: 025337 #

To mute or unmute your telephone: *6
To raise hand to speak or to vote: *9
Sat. Oct. 16th - Halloween Dance
Halloween Dance hosted by Distict 26 Activities Committee. Leominster Veterans Memorial Center, 100 West St, Leominster October 16 from 7 to 9 pm. To view the flyer: click here

New Resources & Tools
WAI Newsletter: The Beacon
WAI newsletter The Beacon: click here
Boston CSC: Monthly Bulletin
Boston secretary's report: click here
Area 30 Newsletter: The Messenger
Area 30 newsletter The Messenger: click here
Grapvine News - September
Grapevine news for September 2021: click here
NEW! Printed Meeting Lists
District 26 meeting list printed & available!: click here